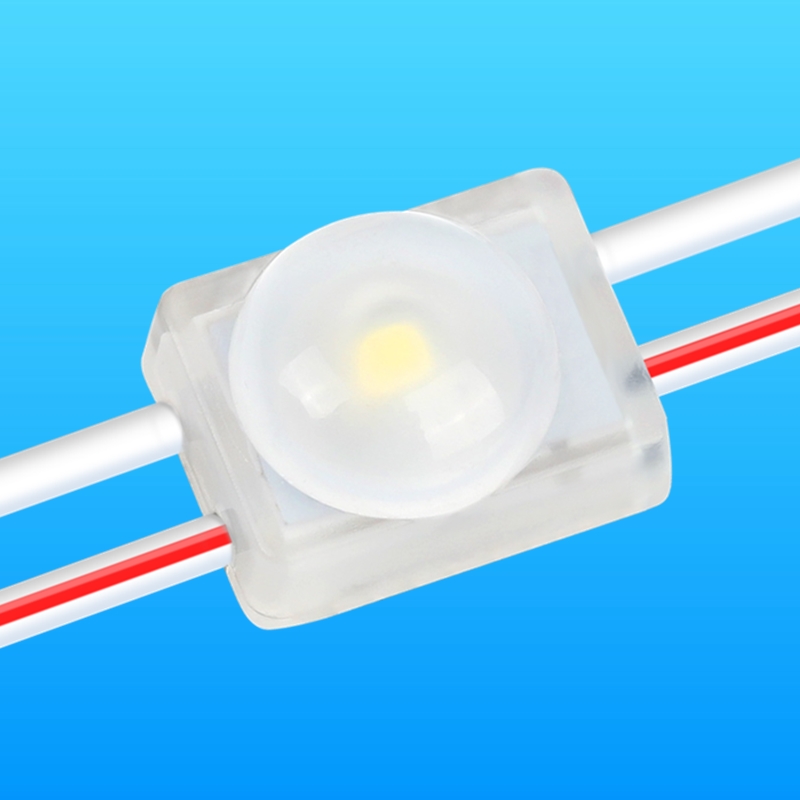 Glow led offers a wide variety of channel letter modules made of premium materials, high efficiency chips, and great heat dissipation for a longer, reliable life. Our channel letter modules are ideal for shallow, deep, and halo channel letter lighting.

Adopting 2835 LED, Long lifespan, low attenuation
◎ Large beam angle 160 degree;
◎ High light efficiency design, can reach 100Lm / W;
◎Constant current design, the quantity of standard product cascades reaches 20pcs;
◎ UL & CE & RoHS approved;
Ideal Depth: 1.5" - 4"
Try our DIY Layout Tool: LED Layout Tool
Buy Now :
Download Product Sheets:
Spec Sheet
Specifications

Viewing Angle: 160° Phoenix Wing Optics

Input Voltage: 12vDC

Watts: 1.0w/mod

Luminous Efficacy: 100 (lm/W)

Modules/Foot: 2.04/ft. fully stretched

Protection Grade: IP68 water proof

Packaging: Anti-static bag, 200 modules (98.4ft)/bag

Warranty:3 Year (Product)

Operating Temp: -40°~ +60 °C / -40° ~ +140 °F

Storage Temp: -40°~ +70 °C / -40° ~ +158 °F

Cascade: 50 mods single-ended power feed
100mods double-ended power feed.


Features


Color:

Cool White

Pure White

Warm White

Color Temp:

10000K

7000K

3000K

Lumens:

100 lm/mod (204 lm/ft.)

100 lm/mod (204 lm/ft.)

100 lm/mod (204 lm/ft.)

*Additional color temps available upon special order (MOQ's Apply)






Available Colors