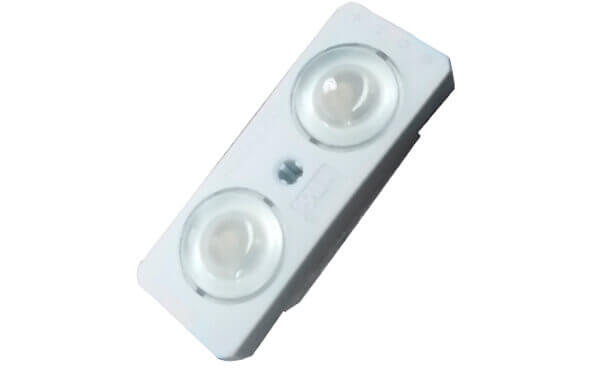 Try our DIY Layout Tool: LED Layout Tool
Buy Now :
Download Product Sheets:
Spec Sheet
RGB Color Changing LED Module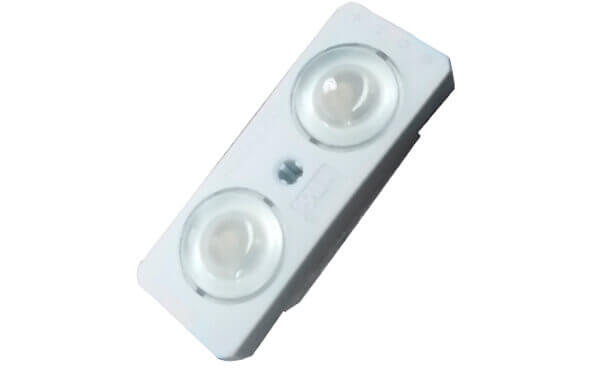 This RGB color changing LED module has a 160° lens that provides extreme versatility. With the ability to be installed as low as 3" and as far as 8" from a sign face, the HLED-RGB2072 is ideal for shallow, deep and halo channel letter lighting. Though the color temperature and lumens vary per color, this module has the ability to strobe, flash, face and more.
Ideal Depth: 3" - 8"
Try HanleyPRO: Layout Creator
BUY NOW AT GRIMCO:
DOWNLOAD PRODUCT SHEETS:
Spec Sheet
Specifications
Type: RGB Color Changing LED Module
Viewing Angle: 160°
Input Voltage: 12vDC
Watts: .72w/mod (1.08w/ft.)
Modules/Foot: 1.5/ft. fully stretched
Protection Grade: IP65
Packaging: Anti-static bag, 75 modules (50 ft)/bag
Warranty: 5 Year (Product) / 5 Year (Labor)
Operating Temp: -40°~ +60 °C / -13° ~ +140 °F
Storage Temp: -40°~ +70 °C / -13° ~ +158 °F
Cascade: 25mods single-ended power feed 50mods double-ended power feed
Features
| PART # | COLOR | COLOR TEMP | LUMENS |
| --- | --- | --- | --- |
| HLED-RGB2072 | Red | 620-625K | 4 lm/mod (6 lm/ft.) |
| HLED-RGB2072 | Green | 520-525K | 8.5 lm/mod (12.75 lm/ft.) |
| HLED-RGB2072 | Blue | 470-475K | 3 lm/mod (4.5 lm/ft.) |
| HLED-RGB2072 | All | | 14 lm/mod (14 lm/ft.) |